Programas de Solo blues
Les compartimos la lista cronológica de todos los programas de "Solo blues". Desde septiembre de 2014 hemos podido escuchar 154 programas de discos clásicos y rarezas de blues, así como algunos de rock and roll, de blues rock y de jazz. En ellos no se han dejado de lado a las mujeres del blues.
También se han realizado programas especiales de blues y rock and roll hecho en México, de los festivales de blues en nuestro país, escuchamos asimismo varias emisiones dedicadas al rock psicodélico de 1968 y una más a este tipo de rock en México. Sin duda, los mejores programas han sido aquellos en los que nos han visitado en cabina músicos mexicanos y extranjeros, la mayoría de los cuales tocaron temas en vivo. Es el caso de Tonky de la peña, Paul Orta, Raíces del blues, Jorge Costales, Horacio Reni, Perikles, Charlie Hauptvogel, Virginia Martínez, Ernesto de León, Lalo Chico, Edgar Poo, Vox Populi, Castalia blues, Víctor Méndez y Domicilio Conocido, Pepe Rodríguez, Stormy Monday y Follaje.
Actualmente puedes escuchar "Solo blues" los miércoles a la 1 de la tarde y los viernes a las 9 de la noche.
11 Howlin' Wolf
14 Memphis Minnie (se perdió)
15 Hecho en México primera parte
16 Hecho en México segunda parte
17 Hecho en México, tercera parte
18 Eddie Taylor y Demetria Taylor
19 Guitar Slim
20 Hecho en México, cuarta parte
22 Johnny Young
26 Paul Orta
28 Sonny Terry, Willie Dixon y Johnny Winter
30 Henry Gray
31 The first American folk blues festival
33 Roy Brown
34 Zora Young
35 Rock and Roll, Hecho en México 1
36 Rock and Roll, Hecho en México 2
37 Rock and Roll, Hecho en México 3
38 Jimi Hendrix
39 Jonny Winter
40 Slim Harpo
44 Sonny Boy Williamson I (John Lee Williamson)
45 Magic Sam
46 Willie Dixon
47 Mujeres de la década de los 20
48 John Primer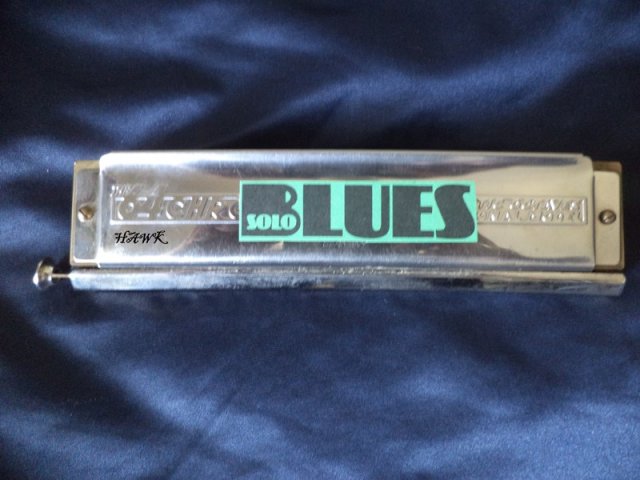 51 Los festivales de blues en México
52 Chuck Berry
53 Blues rock
55 Junior Wells
56 Doug Deming
57 Elmore James
59 Eddie Boyd
60 Aron Burton
61 James Cotton
63 J.T. Brown
65 Dave Specter
68 Memphis Slim
72 Jimmy Reed
81 Lurrie Bell
84 Magic Slim
85 Byther Smith
87 Albert King
89 Vera Taylor
92 Eddie Shaw
95 Paul Lamb and The King Snakes
100 Charlie Hauptvogel en cabina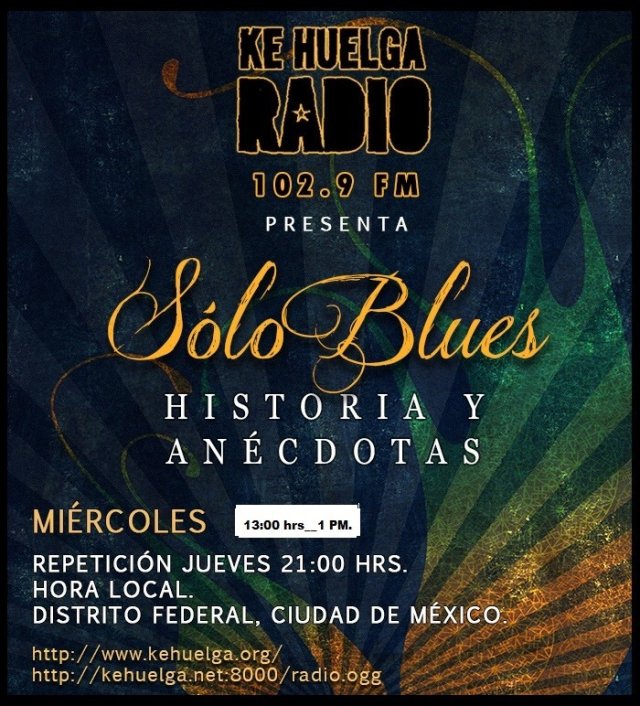 101 Debbie Davies
102 Virginia Martínez en cabina
104 Jimmy Rogers
105 Little Charlie and The Nightcats
107 Aretha Franklin
108 Joe Louis Walker
109 Rock psicodélico de 1968, parte uno
111 Rock psicodélico de 1968, parte dos
112 Otis Rush 2
113 Rod Piazza
114 Muddy Waters 2
115 Carey Bell
116 The Aces
117 Mark Hummel
118 Javier Bátiz
121 Pinetop Perkins
122 Billy Branch
123 Snooky Pryor
125 Freddie King
126 Buddy Guy and Junior Wells
127 Canned Heat 3
128 Jimmy Johnson
129 Jimmy Rogers and Big Moose Walker
130 Tail Dragger
131 Anson Funderburgh and The Rockets
132 The Animals with Sonny Boy Williamson
133 Gary Moore
134 John Mayall 1
135 John Mayall 2
138 Ronnie Earl, Pinetop Perkins, Calvin Jones and Willie Smith
139 Koko Taylor
140 John Lee Hooker
141 Joe Bonamassa
142 Robben Ford
143 Fleetwood Mac
144 Muddy Waters y Big Bill Morganfield
147 Víctor Méndez y Domicilio Conocido
148 Armando Molina
149 Robert Johnson
153 The Yardbirds